INFLUENCING OTHERS
Why the ability to influence is so critical
Influencing is now the most important capability in terms of predicting long term success for organisation and individuals
Increasingly organisations expect their people to collaborate and routinely there are multiple stakeholders with various imperatives working on key initiatives. Getting all these stakeholders on the same page working collaboratively is crucial.
Modern organisations are complex systems - there are layers of people to include in the decision making process and an increasing need to get stakeholder buy in and support.
With such a competitive and volatile market place it is not enough to simply do a good job for your clients and stakeholders. You and your employees must learn how to influence in a practical and positive way.
This is how strong, flexible and long term relationships are created that will withstand the pressures of external and market forces.
Influencing is a Capability that can be Coached
Luckily, influencing is a capability that can be coached– and developed.
Influencing is a process and people can learn a combination of behaviours and actions that result in shared understanding and aligned effort.
Once your team (or individuals within it) understand how to influence, you can develop strategies and structures around influencing that will improve performance, productivity and engagement.
OPIC's Influencing Program
OPIC's Influencing Program provides participants with practical techniques and valuable knowledge to develop the capability to influence at all levels of the organisation. OPIC has a tried, tested and proven series of products and tools that can assist individuals in further developing their influencing skills.
OPIC's Influencing Program provides participants with:
Insight into their own influencing style via an Influencing Profile Report.

A clear understanding of the influencing process and blockages to influencing.

A structured framework and targeted approach to influencing key stakeholders.

Key building block skills which form the fundamentals of influencing

A clear action and behavioural plan from which to apply influencing capabilities.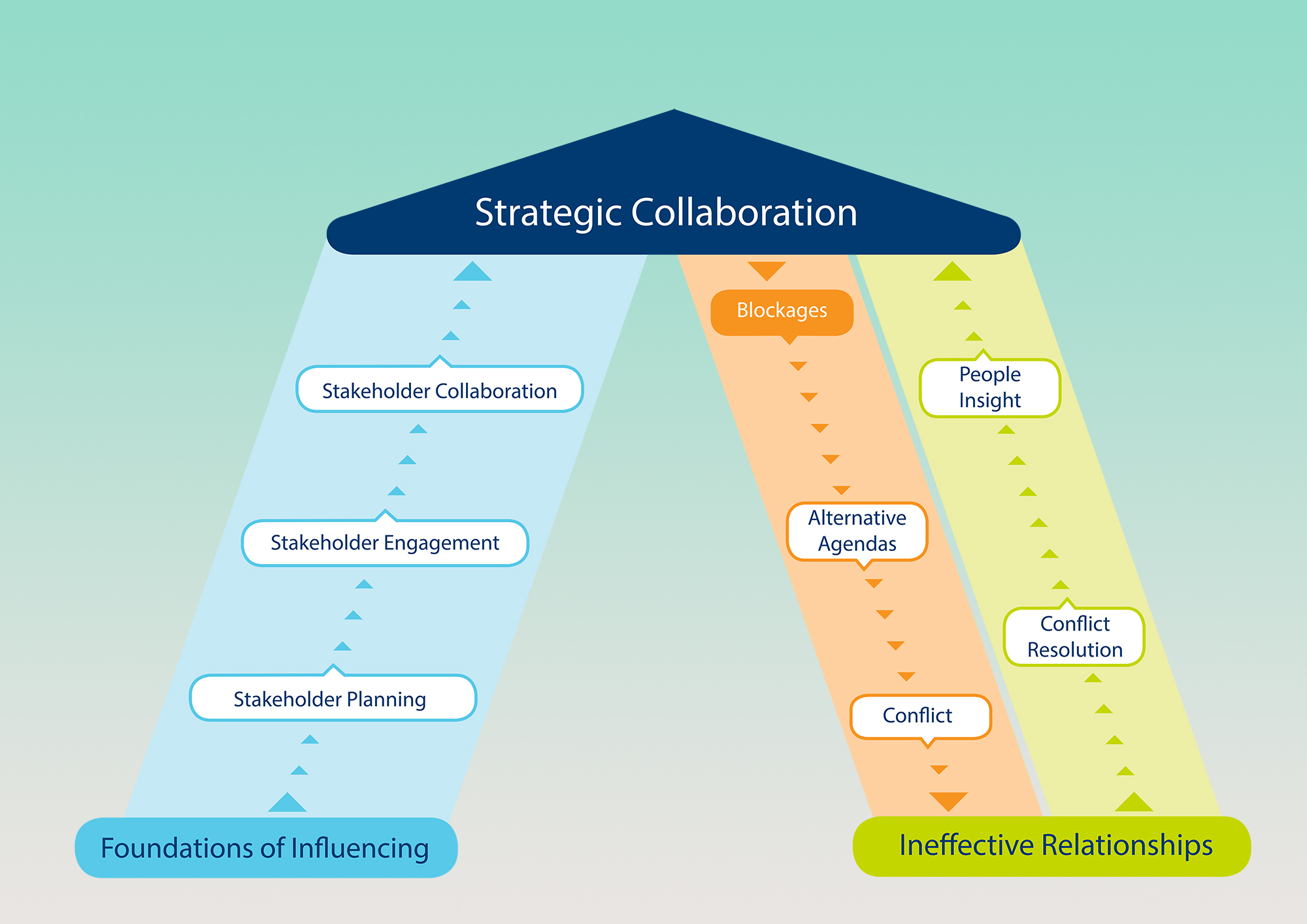 The Advanced Program includes:
'Fundamentals of Influencing' Training Program.

Influencing Coaching for Managers and Leaders.

Higher level two day 'Influencing for Leaders' Program.

Optional 4 month Influencing Coaching Program with a qualified OPIC Executive Coach.
Participants learn about their own influencing style, the influencing process and potential blockages and a clear action plan to influence key stakeholders in a targeted manner.
Contact us to learn more about this program.