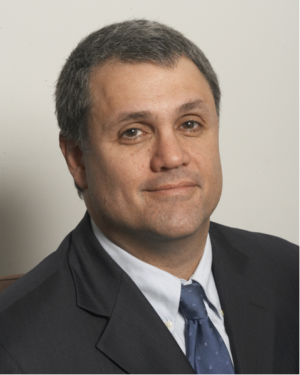 Peter Zarris
Experience
Peter is an Organisational Psychologist and high profile Executive Coach with over 18 years experience in the development of individual, team and organisational capability.
With a strong focus on leadership capability, Peter has coached and developed many senior level executives both in Australia and abroad, exposing him to a wide range of markets and cultures. This experience has seen him harness his knowledge to develop an approach that is both practical and results focused. The solutions he develops are highly interactive, creating maximum ownership and support of the key stakeholders, as well as being designed to meet the business needs of organisations as a whole. Peter's clients experience significant improvements in the capabilities that lead to successful leadership such as personal insight, business development, influencing, strategy, people leadership, and driving organisational results.
In addition to his role as CEO of the Opic Group and Director of Opic Leadership Peter is also the National Chair of the Australian Psychological Society's College of Organisational Psychology. This role further enhances Peter's key focus on leadership and executive capability development. Peter has also recently been offered a role as Honorary Vice President of the SCP (Society of Coaching Psychology) in addition to being recognised by Standards Australia for his contribution towards the Coaching in Organisations Guidelines Handbook. He is the co-founder of the International Congress of Coaching Psychology and is an International speaker on Leadership Coaching.


Professional Positions
Registered Psychologist, Psychologists Board of Aust. 
National Chair, College of Organisational Psychology, Australian Psychological Society (APS)
Honorary fellow Deakin University 
Co-Convenor and co-founder International Congress of Coaching Psychology 
Honorary Vice President International Society of Coaching Psychologist Endorsed Organisational Psychologist 
Member, Interest Group for Coaching Psychologists (APS) (Former National Convenor)
Business qualifications
 Bachelor of Arts (Psychology), Monash, Australia
 Graduate Diploma of Applied Psychology, Monash, Australia
 Master of Organisational Psychology, Monash University, Australia
 Accredited practitioner of Occupational Personality
Questionnaire, California Psychological Inventory
Key Areas of Focus/Expertise
Personal & People leadership 
Influencing 
Capability Development for High Performance 
Performance Management 
Executive & Leadership Coaching
Selected Client Companies
Clients include: St Barbara, Telstra, Veolia, Kingsgate Consolidated, Maddocks, Grill'd, Qantas, Newcrest Mining, CGU, Department of Planning & Community Development, NAB and CASA.